Community Events & Activities
Stay informed and connected with events and activities in the area.
_____________________
Clemson STEM Summer Camps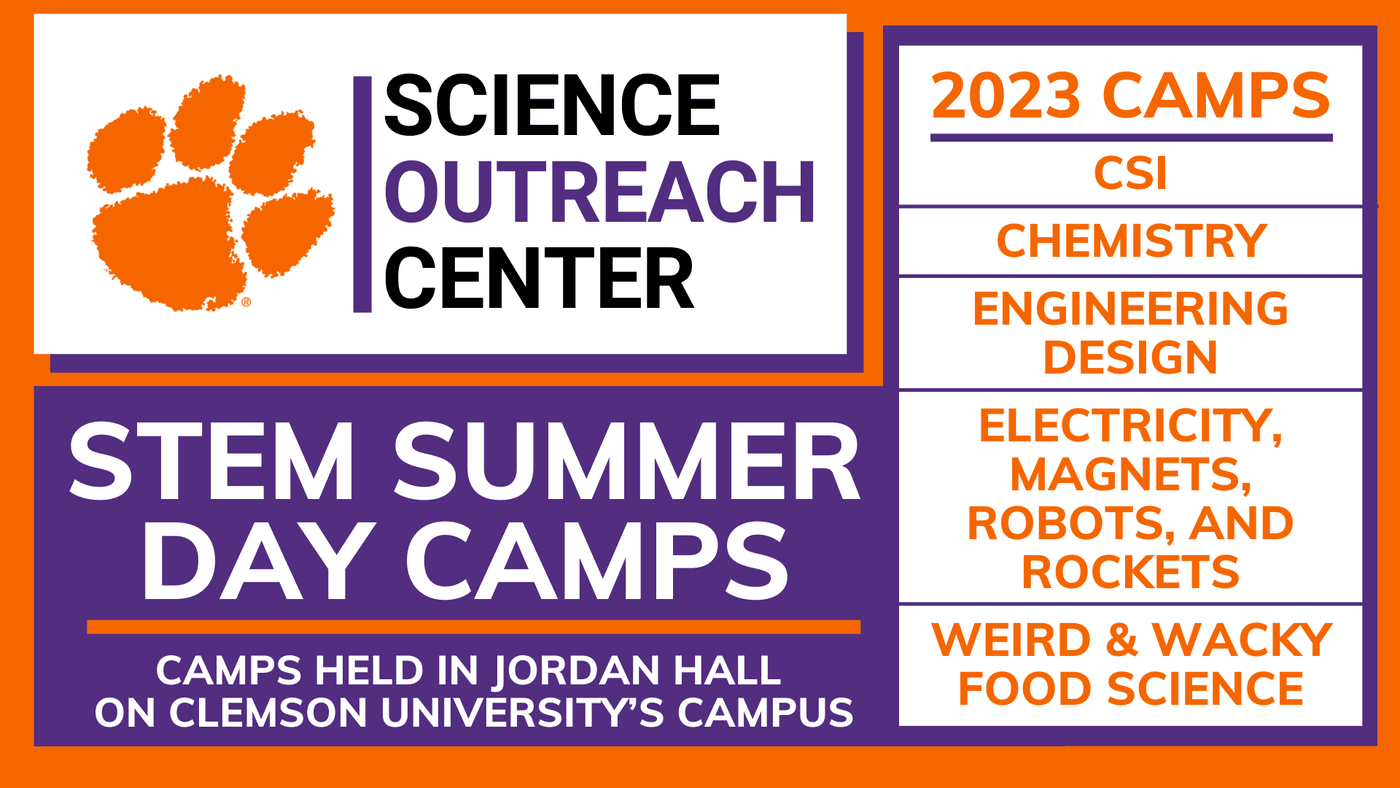 Clemson's Science Outreach Center is excited to announce our 2023 Summer STEM Camps are open for registration! Clemson faculty/staff children and the public are welcome to attend.
Check out our camp offerings here: https://scienceweb.clemson.edu/cusoc/summer-camps/
We offer morning and afternoon day camps for children (ages 8-12) to explore the world of STEM (Chemistry, CSI, Robots, Rockets, Food Science and more!).
____________________